Fox Chapel
When entering Fox Chapel, you basically feel like you are driving through a large park. There are trees all over the place, houses are spread out. There is very low traffic. With municipalities like these you have to wonder if the residents are either too stuck-up or too cheap to put up welcome signs on any of its main roads.
According to the 2000 Census, the median income for a family was $191,378 per year. I think a swanky sign is warranted.
This was the second time we tried to find the Fox Chapel sign. We went to the municipal building instead. Though my face is completely obscured in this photo, we felt that was appropriate considering we were never officially welcomed to the borough.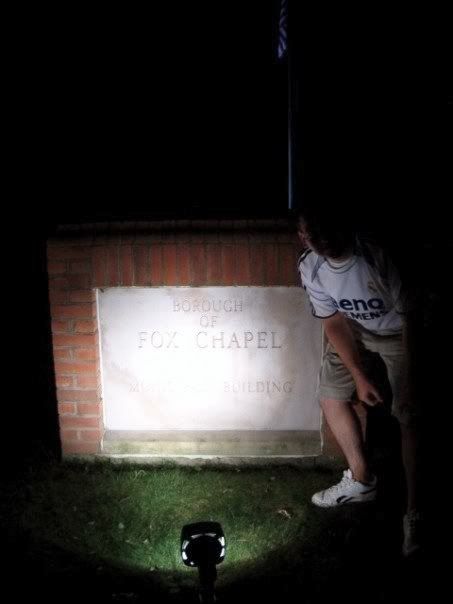 page revision: 1, last edited: 22 Jul 2007 20:39