Glassport
They claim there is a uranium dump here. We didn't see the glow, but we did get lost in it's intimidatingly windy hillside roads. Maybe some day we'll get a picture of the other welcome sign which was approximately 10 feet in front of this one.
The lettering on this side is crooked and the "L" looks like a capital "I". Someone also taped a yellow flyer to the front of it. Someone has dropped the ball, perhaps due to the radiation poisoning from the uranium dump.
But in all seriousness, it is a nice sign - good color combo, as is the other one and it is indicative of civic pride still being alive in this borough which like many others surrounding it, have been hit hard by the decline of industry in the northeastern areas of the US.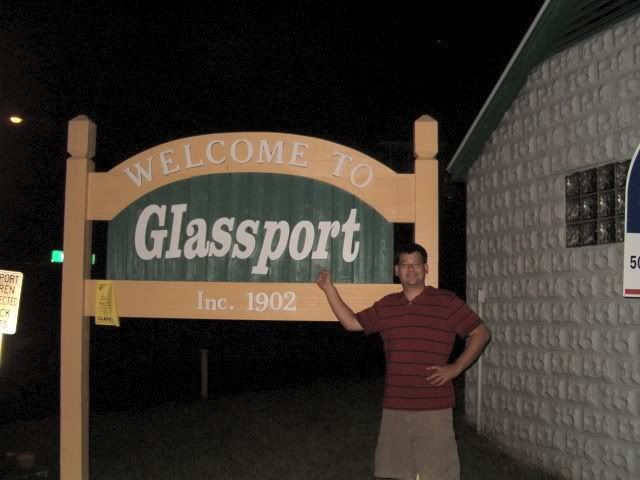 page revision: 4, last edited: 16 Aug 2007 13:37