Borough of Haysville
Haysville. It is .2 square miles in size. It has 78 people. It has 2 roads other than Ohio River Boulevard. It has 1 stop light. It has 3 train tracks.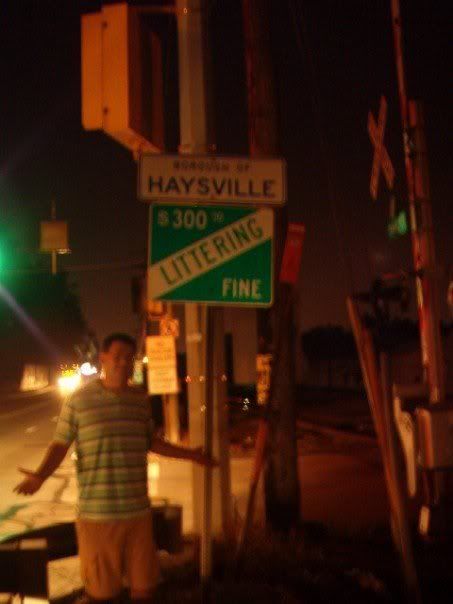 Above, Miller shrugs at the lack of municipally-erected Haysville signs.
Below, Brendan discovers the most dilapidated vehicle in the entire county.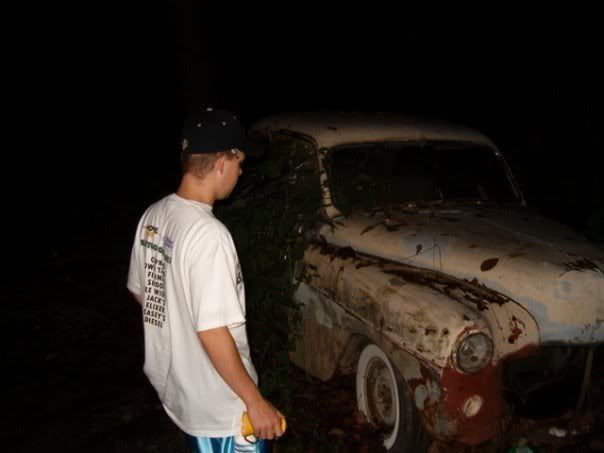 It actually was somewhat interesting walking along this road, looking at dilapidated houses and vehicles while listening to the trickling stream along its side.
This vehicle is obviously a vintage vehicle, it is in the same class of vintage as 8 tracks, perm haircuts & Billy Ray Cyrus…..they existed but you don't know why.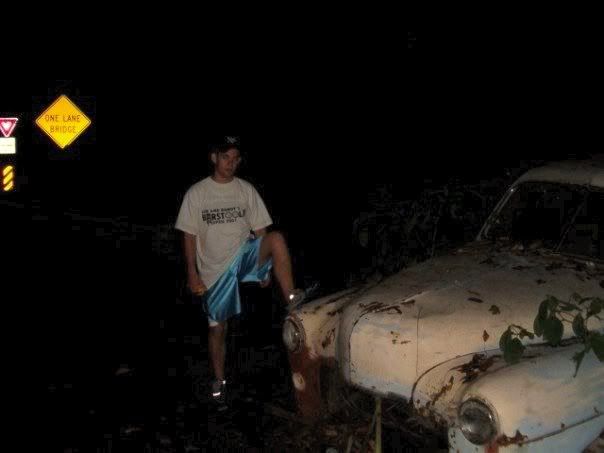 page revision: 5, last edited: 12 Jan 2012 12:32