Borough of Heidelberg
Several years ago, someone spray painted over part of the Heidelberg exit sign in honor of then Penguins goalie Johan Hedberg. Though "The Moose" is long gone, the crowned lion still remains, standing proudly in front of the German-named borough on its welcome sign.
Most people in southwestern Allegheny County have heard of Heidelberg, but I doubt very many have been there. It is a small, residential/business community set up urban-style with small blocks. The entire town can't be more than ten blocks deep in any direction.
While it is a relatively nice community, I would probably only venture there if I lived in Scott, Collier, or one of the other surrounding communities.
Or if I was taking a picture of every welcome sign in Allegheny County.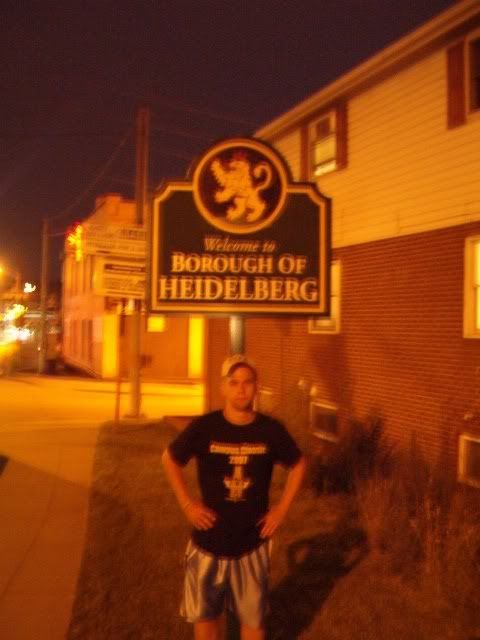 page revision: 3, last edited: 12 Aug 2007 17:48