City of McKeesport
Like Clairton, Duquesne and Pittsburgh, McKeesport is one of the 4 cities of Allegheny County. It is located where the Youghiogheny and Monongahela Rivers meet. This unique geographical position afforded McKeesport two advantages. First, the floodplains on the rivers allowed the development of significant industrial sites, such as the National Tube Works, which was a major employer. The other advantage of McKeesport's location is that it is home to quite possibly the biggest tongue twister in river combinations in the United States. Try saying Youghiogheny-Monongahela 5 times in a row.
Like many other municipalities in the Mon Valley, McKeesport has fallen on hard times since the closure of its industrial mill site. There are a lot of parking garages there but I am not sure who parks there. The main industry in the city seems to be the police industry as well as the McKeesport Transit Center. Quite honestly, this place is pretty depressed and that is a shame because it probably used to be nice.
Here, Andrew W Miller poses in his fresh white t-shirt outside of the Municipal Building. In case you were curious, the building does look like it was transported from 1965 East Berlin to McKeesport. It should be noted however that there is a nice little parklet next to the Municipal Building which features a small, white band-shell with a star in it, which probably was featured in the Battle of Hue City in the movie "Full Metal Jacket"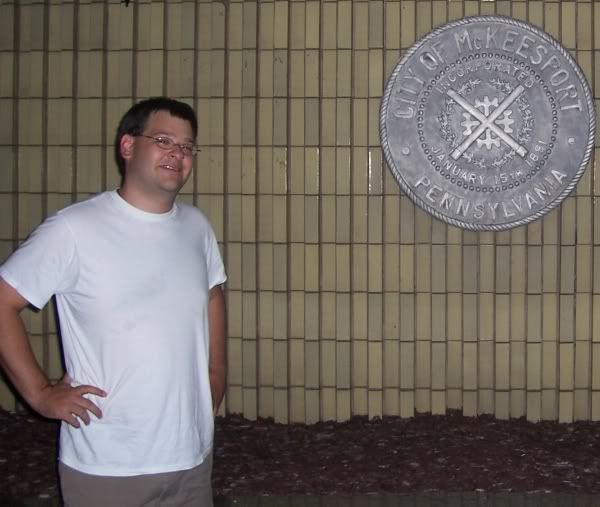 A twinge of irony?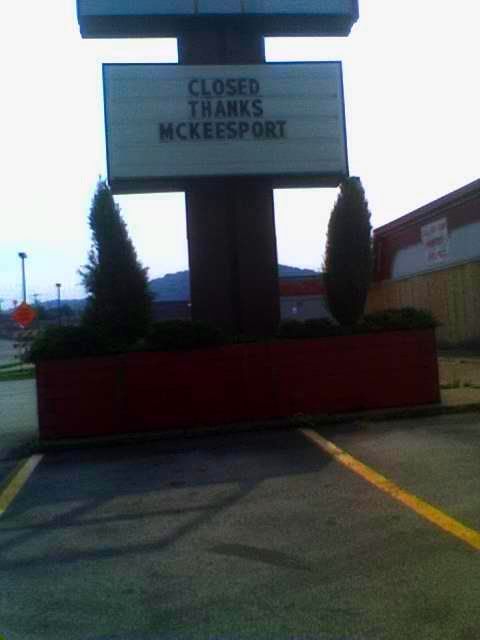 page revision: 5, last edited: 10 Aug 2007 19:50