Borough of Rankin
Rankin's regular welcome sign, as pictured below, is very difficult to safely include in the photo journal. So, we were forced to take a picture otuside of the municipal building. The building was uninspiring as it seems like it has fallen on tough times, like the rest of the borough. Hopefully, redvelopment will proceed at the adjacent Carrie Furnace site and bring tourists and new industry, generating a critical mass which will spur new investment in a once thriving town.
On a side note, the Hawkins Village public housing area has top notch signs - well made, quite colorful.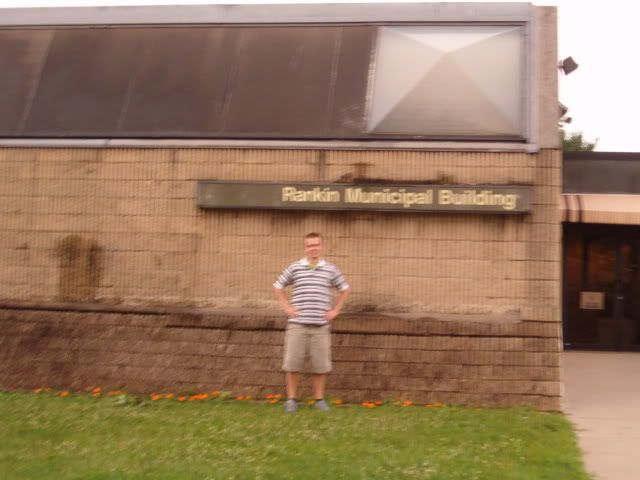 On our way to Braddock, we spotted this Rankin sign (below). Taking a firm initiative, Brendan O'Donnell quickly grabbed his digital camera and snapped this photo from inside our vehicle. Though technically the Rankin welcome sign, this did not meet the standards of our photo-journal. The Borough of Rankin deserves more, even with their sign in such a precarious position.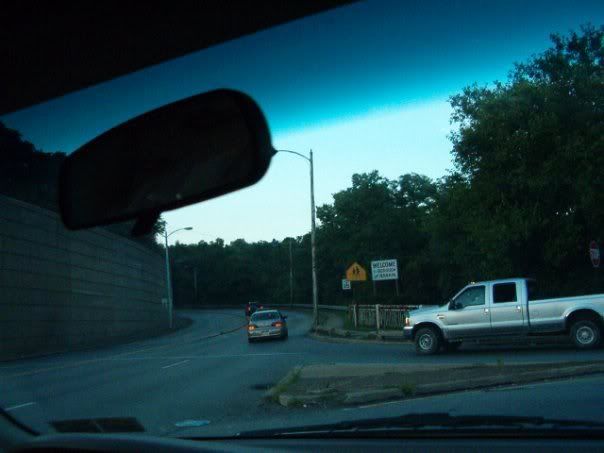 page revision: 3, last edited: 16 Aug 2007 13:28