Township of Robinson
"Township of Robinson." "Mall at Robinson." Quite frankly something about this place seems inverted. Perhaps it is due to the fact that the township itself is shaped like a sideways triangle sliding down a hill. Though it wasn't always that way. Like every other township in the county, its land was grabbed and taken back and forth faster and more often than Pokemon cards at a second grade lunch table. Six municipalities, including the city, took or were created out of parts of its land at various times since its creation in 1801.
While there is probably a welcome sign to the Township of Robinson somewhere, we were so enthralled with this municipal building sign that we thought it completely fruitless to go any further.
I am pretty sure that you are also aware of the mall. If not, just take exit 1 off of Route 60 @ Route 22/30. Its phone number is 412.788.0816 and its office hours are 10am to 9:30pm, Monday - Saturday; 11 am to 6pm, Sund.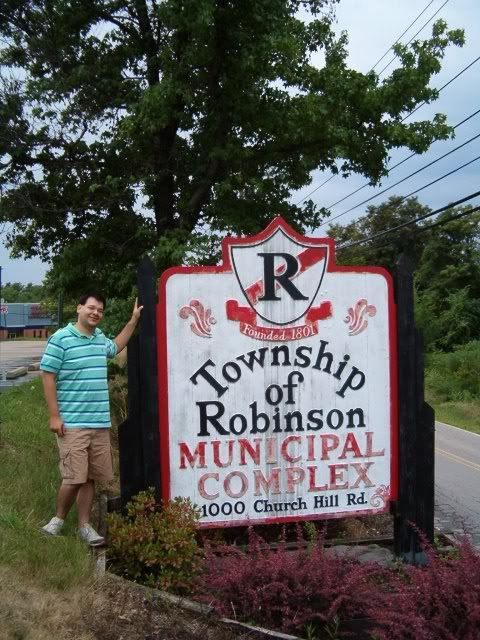 page revision: 0, last edited: 14 Jul 2007 15:54